Horizontal Type RFID Blocking Badge Holder
AC925
Size: 91 x 60mm
Color: Assorted Color
Thickness: 30 mil
Card Size: CR80 Card
Feature: Protect smart card and ID card
Feature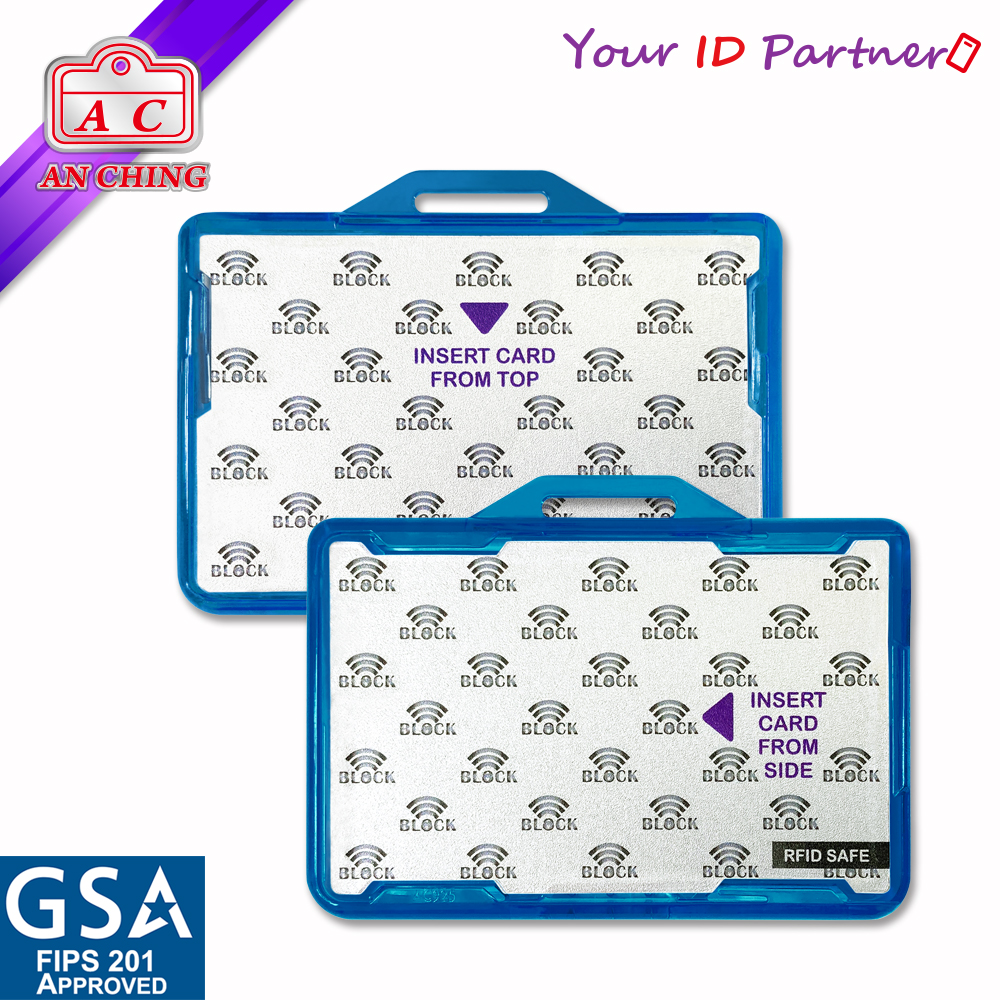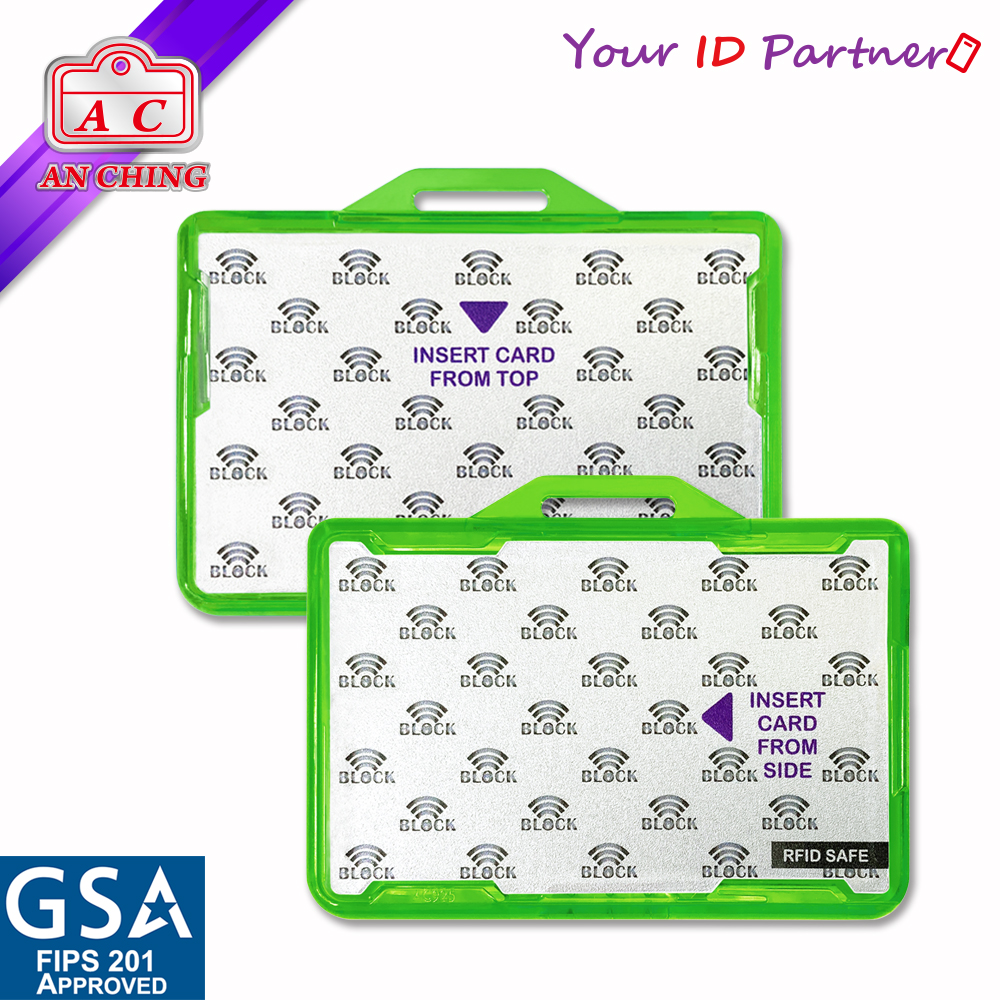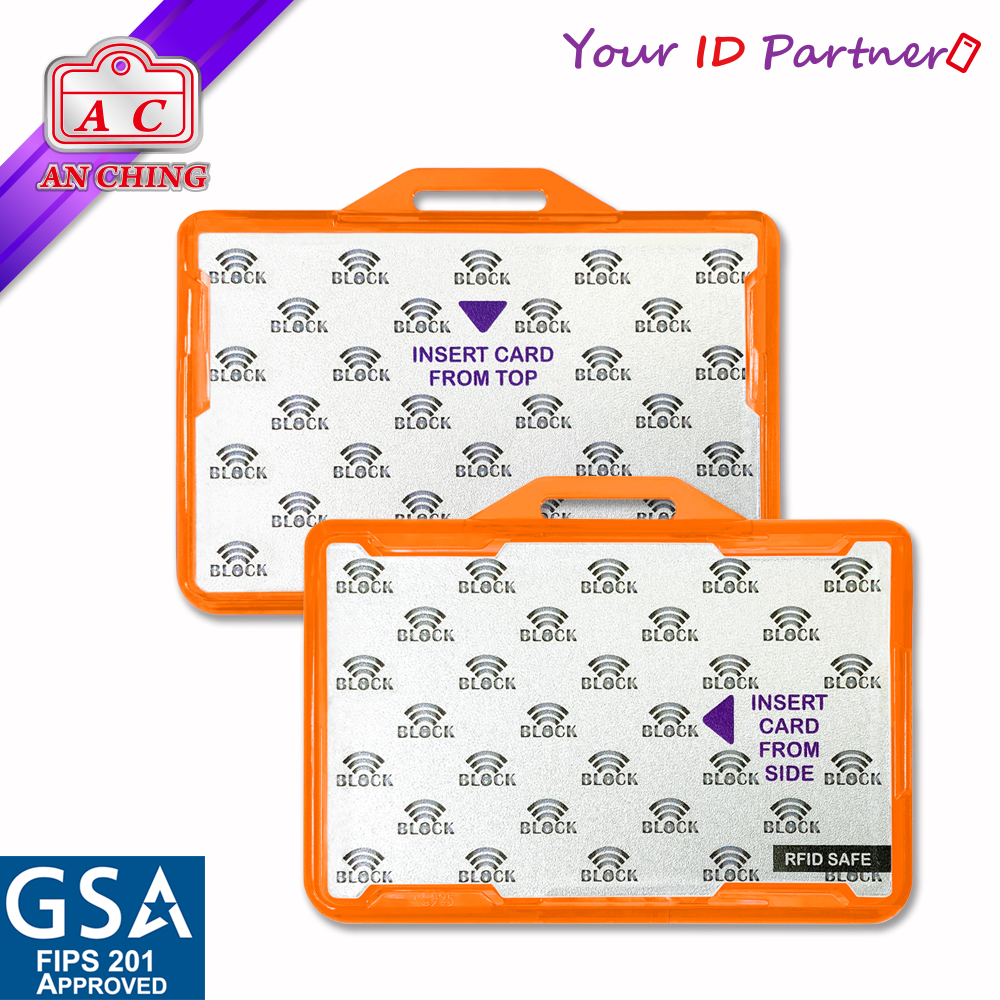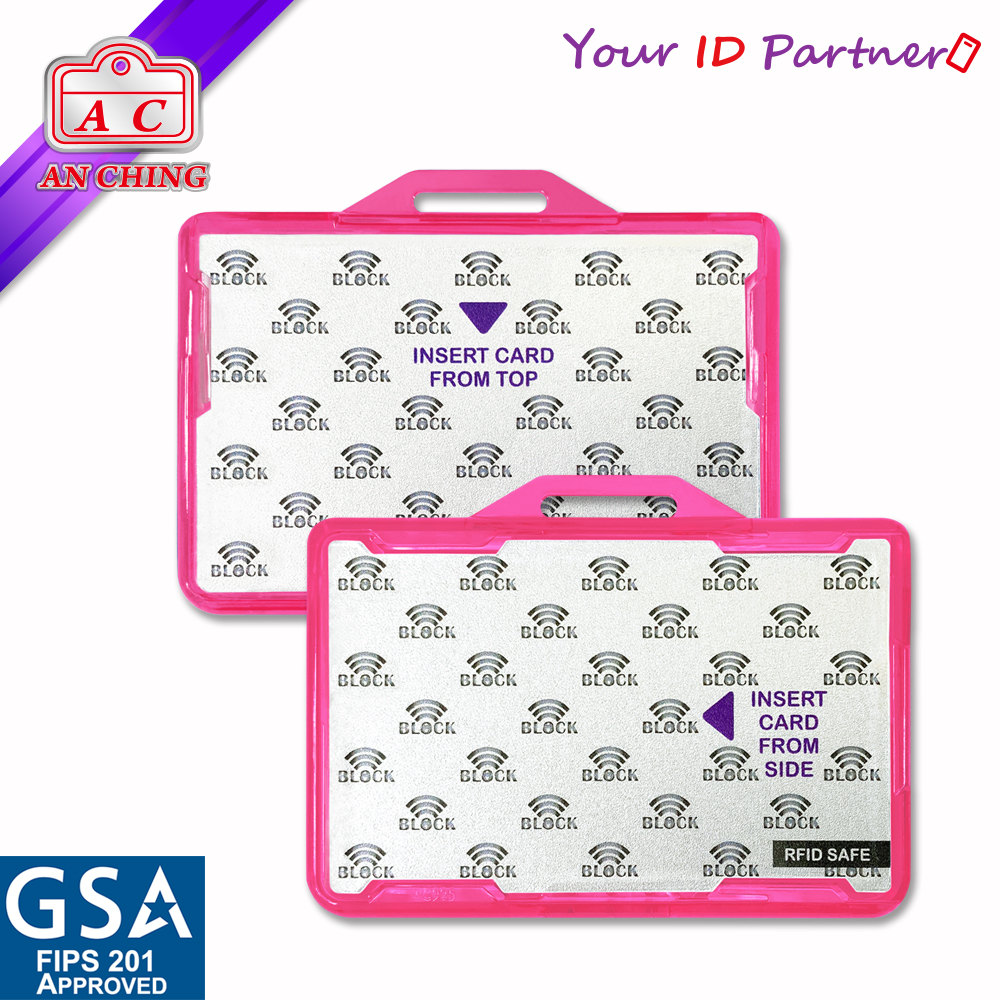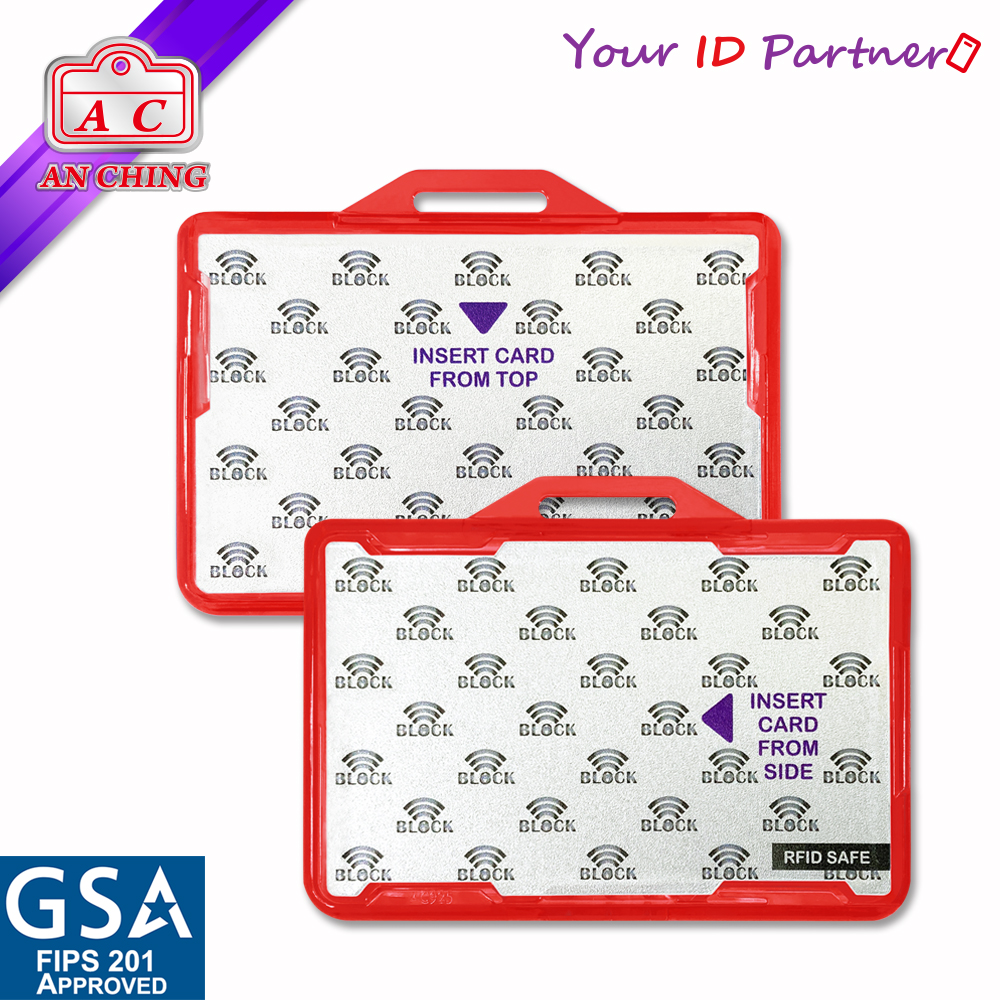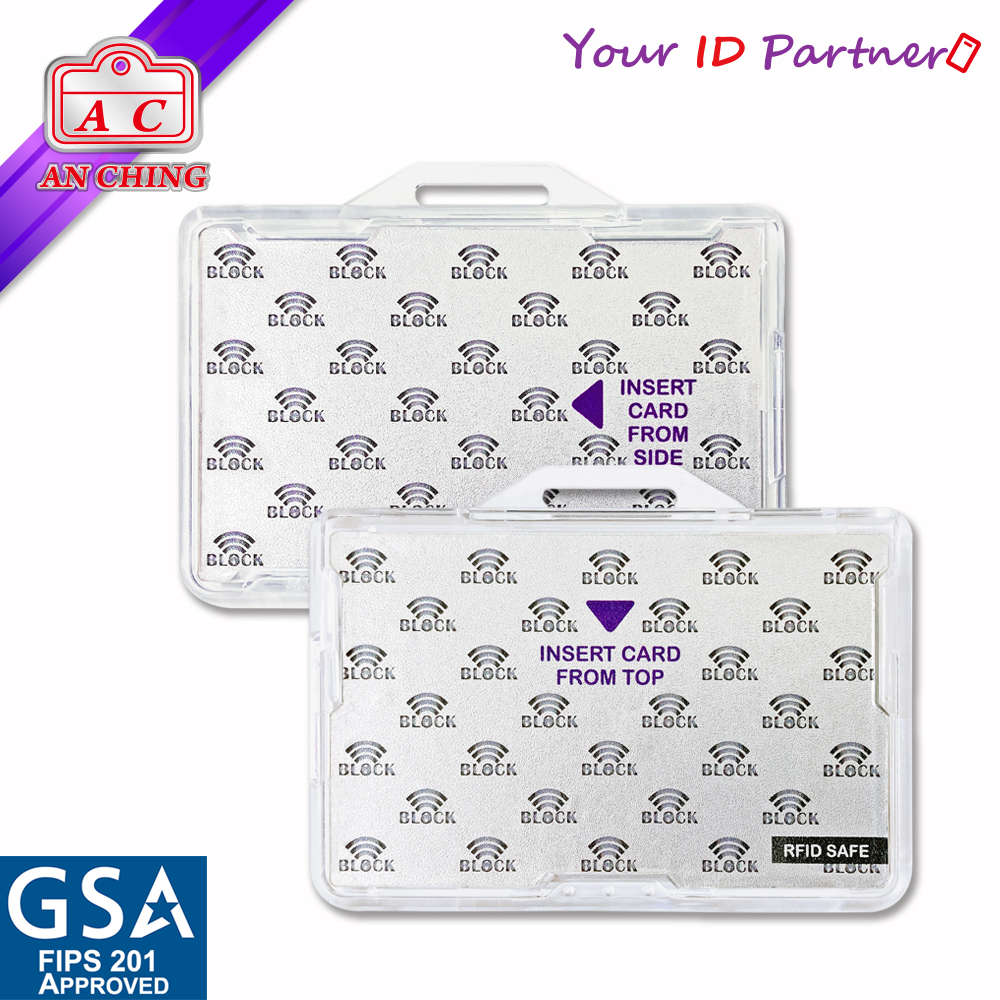 Function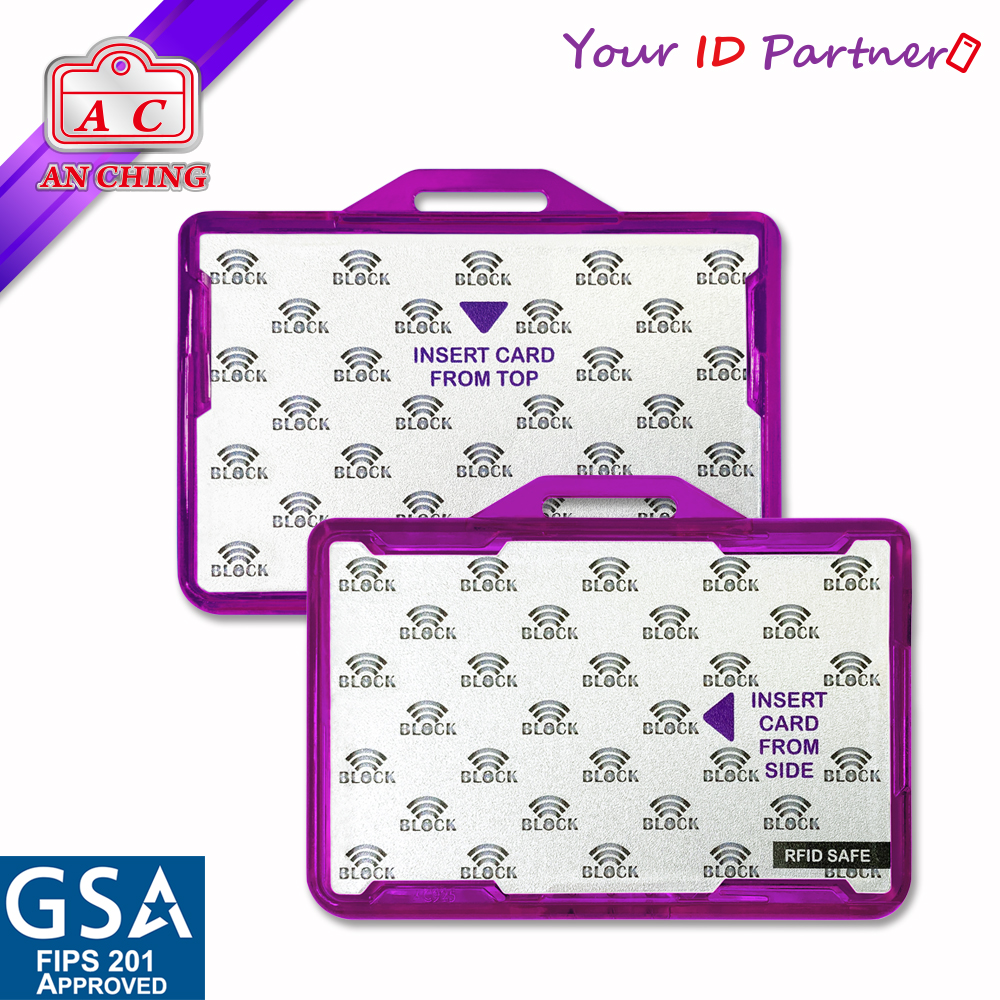 FUNCTION
All Standard Card Can Use
All CR80 (=86x54mm) cards both can use our badge holder.
Card Thickness
30mil (=0.76mm-0.89mm). Smart design to secure card failing out.
Highest Security Protect
Blocks RFID chips in cards from being read without permission.
Feature
FIPS 201 Approved Card Holders, EOS Badge Holder, APL#1501
Holds Two Cards Available
This type badge holder can hold two ID cards.
Assorted Color For Options
Pink, Red, Green, Blue, Clear, Orange, Purple and Yellow Color For Options.
Accessories
Can be used with swivel hook, badge clip, snap hook and lanyard.
DETAIL INFORMATION
Material: Polycarbonate (PC)

Card Size: Credit Card Size

Color: Assorted Color For Options

Type: Security RFID Badge Holder
Customized Service With Logo Design: Available

Smaple Time: 3-5days